OncolinesProfiler™ Compound Library is approaching the 200 mark.
Clustering analysis via OncolinesProfiler™ compares your compound's IC50 fingerprint against the cellular activity of other anti-cancer therapeutics. The OncolinesProfiler™ compound library started out as a collection of 122 standards of care, clinical stage candidates, classic cytotoxic agents and novel target & experimental therapeutics in 2016 (Uitdehaag et al., 2016) and has been a valuable tool for researchers to start differentiating their compounds.
Today, the compound library contains close to 200 anti-cancer agents such as small molecules, antibodies and ADCs.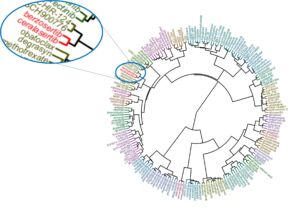 About Oncolines
Oncolines B.V. is a precision medicine services company in oncology and cancer immunotherapy. We help to bring improved and novel therapies to the right patient population faster. We offer a set of complimentary services to enable our clients to characterize their compounds, and to determine activities, selectivities and mechanism of action. We present results in a unique and interactive reporting format that facilitates easier and faster interpretation of results.